Scottsdale, AZ – The Marshall Gallery is hosting a meet and greet function where visitors will meet artists Nocona Burgess, Chad Holliday & Don Quade on Nov 10th, 2022. The Scottsdale top, modern art gallery will display the artists' works for visitors to experience while enjoying complimentary beverages. The event, which is dubbed 'Canal Convergence Water, Art, Light' is a VIP function from 5 pm to 9 pm. 
Nocona Burgess' pieces at the event will present strikingly modern depictions of indigenous men and women from various tribal nations of North America. His paintings explore the culture, life stories, and identities of each character through bright and colored shapes, outlined facial features, and traditional dressing. As a former son to a tribal chief, Nocona's art combines detailed research, his experiences, and burning passion to express to his audience the need to renew their attitudes toward native people. It also gives them room to enjoy the intrigues of native America that go unexpressed in the highly politicized modern society. He combines his knowledge as a member of the Comanche negation of Oklahoma and his place as a descendant of one of the most revered natives.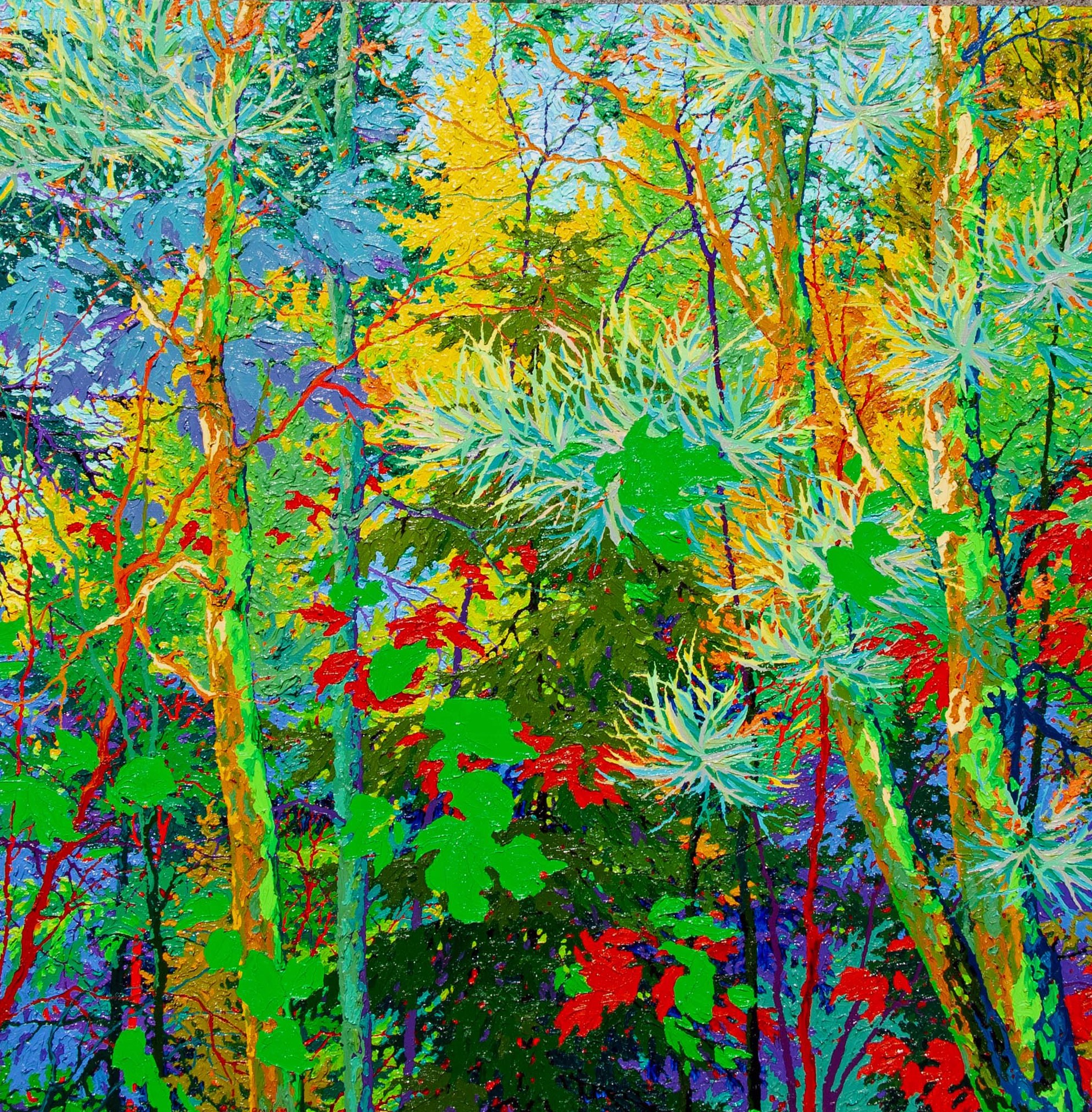 Don Quade's pieces featured during the event will be mixed media paintings. They are elegant expressions inspired by nature expressed through rich textures, the warm tones in the Fall and Winter seasons, and the soft and vibrant colors of Spring and Summer. Don's work is a display of seamless transformation of various textures and colors with depictions of nature from different seasons. He uses subtle shifts expressed through exciting, exuberant lines, shapes, and colors. 
Those who attend the event will delve deep into the glass sculptures and metal fabrications by Chad Holiday, who has a BFA from Emporia State University. He draws from his experiences as a resident of the Grand Crystal Museum in Taiwan, where he worked with other artists and educators in studios and classrooms. His sculptures were created during the time of his studio practice and his tenure as a director of Studio Operations at Foci. 
A representative from The Marshall Gallery had this to say about their event. 
"Join us as we host Nocona Burgess, Chad Holliday, and Don Quade at the Marshall gallery on the tenth of November from 5 PM – 9 PM. Their amazing work will be on display for the public to experience as we provide complimentary beverages."
The Scottsdale art gallery has other meet-and-greet events planned out over the next few months. Visitors can join our upcoming artist showcase events, including the Demonstrate on Jan 12th, 2023, the Western Week on Feb 2nd, 2023, and the Native Spirit on March 2nd, 2023, and more. 
The Marshall Gallery is located at 7106 E Main St, Scottsdale, AZ, 85251, US, and can be reached at (480) 970-3111. Visit the company website for more information on their meet and greet function on Nov 10th, 2022, where visitors will meet artists Nocona Burgess, Chad Holliday & Don Quade.
Media Contact

Company Name
The Marshall Gallery
Contact Name
DeeAn Gillespie
Phone
(480) 970-3111
Address
7106 E Main Street
City
Scottsdale
State
AZ
Postal Code
85251
Country
United States
Website
https://themarshallgallery.com/