Minneapolis, MN – Commercial snow removal is a big business in Minneapolis. With so much snowfall each year, businesses need to be able to clear their driveways, parking lots, sidewalks, and steps for both safety and aesthetic reasons. This can be a real chore, especially if there is a lot of ground to cover. Hiring a professional snow removal company is a great way to take care of this task quickly and efficiently. These companies have the equipment and expertise to get the job done right, and they can also de-ice surfaces to help prevent falls and accidents.
Luckily, many great commercial snow removal companies in Minneapolis, MN, can help businesses keep their property safe and clean during the winter months. Premier Property Maintenance is one of these companies. The company recently expanded its commercial snow removal service area to Minneapolis, MN, due to the high demand for its services. This is excellent news for businesses in the area because they can now benefit from the company's top-notch snow removal services.
Premier Property Maintenance offers various commercial snow removal services designed to meet the needs of businesses of all sizes. The company's services include snow plowing, sidewalk snow removal, de-icing, anti-icing, and snow pile stacking/relocation. In addition, the company also offers hauling services to remove snow from a property and take it off-site where it can be disposed of properly. Businesses can rest assured that their property will be clear of snow and ice all winter long.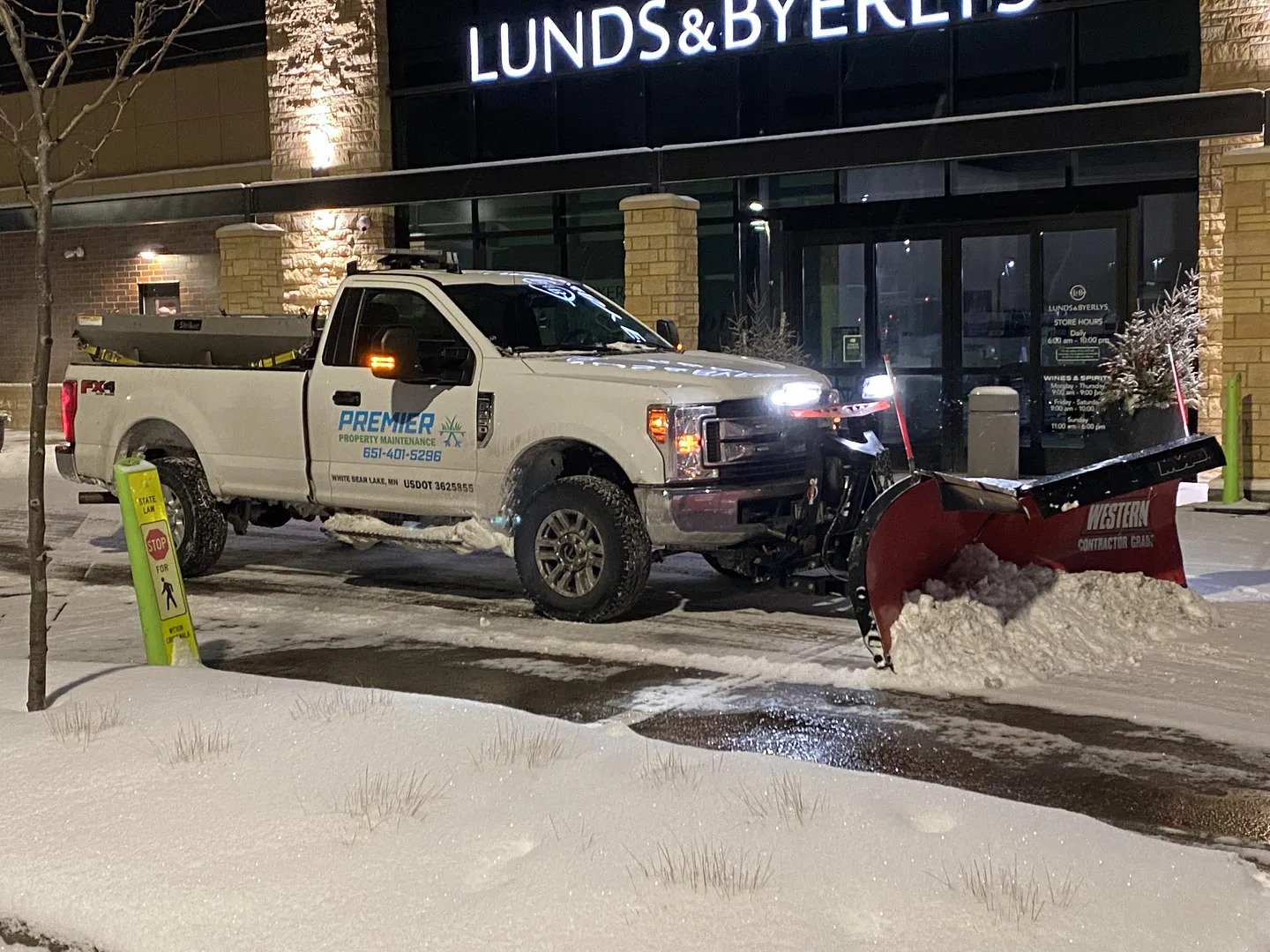 The team at Premier Property Maintenance is made up of seasoned professionals with decades of combined experience in the snow removal industry. The team uses high-quality equipment to get the job done right and is always up-to-date on the latest de-icing and anti-icing products. Each team member has been extensively trained to properly and safely use the equipment, ensuring every job is completed efficiently and without incident. Moreover, the company also has a fleet of vehicles equipped with the latest snow removal equipment so that clients can expect prompt and reliable service.
This top-rated snow removal company based in White Bear Lake, MN focuses on providing excellent customer service. The company's goal is to develop long-term relationships and partnerships with its clients to continue providing them with comprehensive solutions that will keep their property safe and free from snow and ice all winter long. Its team is always available to answer questions and address concerns that clients may have so that they can make informed decisions about their commercial snow removal needs.
Premier Property Maintenance is located at 4707 Highway 61 N, Suite 121, White Bear Lake, Minnesota, 55110, US. To request a quote, contact their friendly team at (651) 571-9972. For more information regarding services offered, visit the company's website at https://www.premierpminc.com/service-area/commercial-snow-removal-minneapolis/.
Media Contact

Company Name
Premier Property Maintenance
Contact Name
Jensen Tschetter
Phone
(651) 571-9972
Address
4707 Highway 61 N, Suite 121
City
White Bear Lake
State
Minnesota
Postal Code
55110
Country
United States
Website
https://www.premierpminc.com/