Fentons Creamery is an American restaurant and ice cream parlor providing delicious handmade ice cream, quality ingredients, and friendly services. They have the best menus featuring a standard selection of burgers, grilled sandwiches, and salads.
Clients who are looking for an ice cream shop with the freshest, creamiest, and best ice cream need reputable and reliable pros like Fentons Creamery in their corner. Fentons Creamery ice cream is made up of different flavors, including fabulous flavors like banana nut, black walnut, blueberry cheesecake, butter brickle, dark chocolate chip, etc., and seasonal flavors like apple pie, cappuccino, cinnamon, green tea, etc. 
The company is committed to offering clients premium-grade ice cream. They use only premier high-calcium, high-protein, sweet and rich cream for the best ice cream. The ice cream is hand-made, one 10-gallon batch at a time, using high-level butterfat blending with each flavor, making it creamy and flavorful. Fentons Creamery ice cream is a natural mix of air, making it denser and improving the texture and flavor release. Ingredients are essential in making high-quality ice cream. The company employs only products from long-time partners such as Guittard Chocolate and C&H sugar. The company uses 100% Madagascar vanilla, fresh fruits, hard-crumbled Oreos, premium candies, etc. The company uses a blast freezer and a tempering box to keep the right temperature for ice cream production.
Fentons Creamery menus feature the best choice of burgers, salads, and grilled sandwiches. The company is reputable for its fresh crab salad sandwich, best served with a thick shake. Clients can reach out to Fentons Creamery to order our menu, full of classic American food. With Fentons Creamery, clients can buy Fentons merchandise online. The company's online store includes many items, including bags, Fentons' sauces, glassware, hats, toys, gift cards, shirts, etc. 
Fentons Creamery offers clients the world-famous ice cream sundae – the Black & Tan sundae, which is the company's signature item, made with toasted almond flavors. This American restaurant and ice cream parlor is proactive in providing clients with the Fentons Experience by using high-quality ingredients to produce delicious handcrafted ice creams and provide them with friendly service. Clients who need delicious hand-made ice cream cakes can rest assured that Fentons Creamery can help. The company employs a simple online ordering process, ensuring clients get their orders on time.
The company remains active in its goal to provide clients with the best delicious ice cream. Fentons Creamery prides itself on its heritage and will do everything it can to preserve the art of ice cream making. The company is committed to conserving the customs of making ice cream and toppings. Unlike other mass-produced ice creams, the company's ice cream is handcrafted and takes time and skill, ensuring clients get the premier products they deserve. Clients who need the best American restaurant and ice cream parlor can try Fentons Creamery for the best products and friendly services.
Fentons Creamery is located at 4226 Piedmont Avenue, Oakland, CA, 94611, US. For more information, visit their website or call them at (510) 658-7000.
Media Contact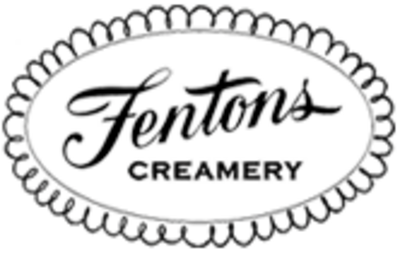 Company Name
Fentons Creamery
Contact Name
Scott Whidden
Phone
(510) 658-7000
Address
4226 Piedmont Avenue
City
Oakland
State
CA
Postal Code
94611
Country
United States
Website
https://www.fentonscreamery.com/oakland-american-restaurant