NASHVILLE, TN – Summer has come and is now on its way out for the season. The days of near triple-digit temperatures are ending, meaning homeowners should get to work preparing their properties for the cold winter. According to Nashville's Hargrove Sealcoating, asphalt paving is one of these projects that doesn't have to wait until March or April. The experts explain further that sealcoating during the fall is an excellent project that can help to prevent potentially pricey damage on driveways and parking lots.
Asphalt paving in the fall in the Nashville area has many benefits as well. Slightly cooler temperatures make it more comfortable for contractors (and even homeowners) to work with hot asphalt, which can reach around 275°F. Warmer weather also allows for that asphalt to be spread and smoothed without rushing. Fall is the ideal balance between cool and warm, and the ground is typically still firm enough for the asphalt to set properly.
For those looking for asphalt or aggregate sealcoating, fall is also ideal. Homeowners are encouraged to add a layer of protection on their drivable surfaces before the winter freeze/thaw cycle has an opportunity to open cracks further. Asphalt paving, patching, and sealcoating in the fall will provide a long-lasting barrier against ice, moisture, and other possible intrusions.
Hargrove Sealcoating also recommends that business owners in the Nashville area have their parking and storage lots seal-coated and striped during autumn. The experts here explain that this can help to reduce possible damage caused by oil, heavy vehicles, and equipment movement. More importantly, asphalt paving, patching, and repairs will make businesses look their very best for the upcoming shopping/holiday season.
Beyond asphalt, Hargrove Sealcoating representatives explain that aggregate can also be protected with a special sealant during the cooler fall months. Because aggregate contains a combination of sand, gravel, concrete, exposed rock, and crushed stone, it must be maintained year-round. These types of driveways can wear and tear over the years; maintenance keeps them looking beautiful for many years while saving homeowners money in the long run.
Hargrove Sealcoating explains lastly that now is the perfect time for homeowners to tackle these types of projects so as not to interfere with spring landscaping.
Hargrove Sealcoating is located just south of Nashville, Tennessee, in Columbia. Owner Matthew Hargrove has worked in the sealing industry for many years and has assembled a crew of master technicians that take pride in their work all year round.
Media Contact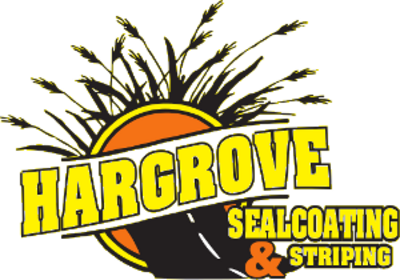 Company Name
Hargrove Sealcoating
Contact Name
Matthew Hargrove
Phone
(931) 619-6718
Address
1696 Voss Rd
City
Columbia
State
TN
Postal Code
38401
Country
United States
Website
https://hargrovesealcoating.com/