Houston, TX – EZ Comfort AC Houston employs modern products and workmanship to offer premium air AC installation service. This service applies to its entire residential and commercial HVAC operations. Having access to the current technology, the company offers clients efficient and effective AC systems, making their lives comfortable. 
The Houston HVAC company representative noted, "What makes us the Houston, TX air conditioning installation experts? It is simple, AC technology is always changing and constantly getting better. So we make sure to stay current with the new technology so that we can offer you improvements."
The company sources its AC products and parts from reputable manufacturers and brands, including Mitsubishi Electric. By doing this, the Houston company ensures customer satisfaction by issuing quality products and reducing carbon footprints caused by defective systems. As one of the top-rated HVAC Companies in Houston, EZ Comfort AC Houston trains its staff in installing residential and commercial air conditioning systems efficiently. Their professionalism, added to the units' quality, facilitates reliable and trusted installations.
The AC Installation Houston process starts with the team providing the client with a consultation. This step assists the client in selecting the ideal AC unit, dependent on model and size, that will match the current home or office space and budget. EZ Comfort AC Houston's team also offers replacements for outdated air conditioning units with highly efficient and energy-saving units.
Warm air blowing from vents, poor airflow, high humidity, water leaks, foul odors, and uncommon noises are signs that an air conditioner is not working efficiently. To address this, the technicians conduct reliable repairs on HVAC units. In addition, EZ Comfort AC Houston has an HVAC maintenance program in which patrons enjoy a 10% discount on future repairs, free diagnostics, and 5% savings on their HVAC equipment. This program not only extends the equipment lifespan but also saves on fuel costs and reduces unwanted breakages. Other services offered include installing and removing insulation, such as batt insulation, blown-in insulation, and spray foam insulation.
The company offers 15 years of experience facilitating the development of reliable procedures like quickly responding to clients' needs when contacted and issuing them upfront estimates. EZ Comfort AC Houston has partnered with Wells Fargo, Okinus Credit Solution, and Service Finance Company, LLC to offer clients financing options for its installations, repairs, and services.
Schedule AC installation or different HVAC services by reaching out to the team at EZ Comfort AC Houston through their phone number at (832) 532-2027. Visit the company's website to learn more about the services offered. Their office is located in Houston, TX, 77041, US.
Media Contact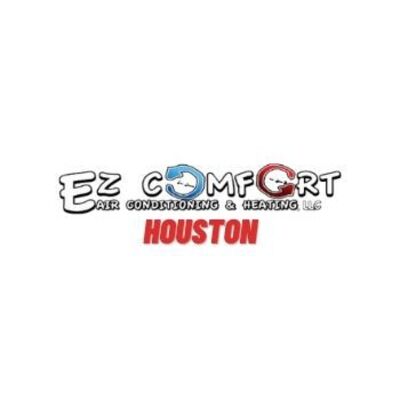 Company Name
EZ Comfort AC Houston
Contact Name
Carlos Sandoval
Phone
(832) 532-2027
City
Houston
State
TX
Postal Code
77041
Country
United States
Website
https://www.ezcomfortac.com/hvac-companies-in-houston/