Colorado Springs, CO – Auto Film Solutions is one of the top choices for automotive restyling and paint protection in Colorado Springs. The company provides high-quality work and uses high-quality materials whether a client needs their vehicle wrapped or windows tinted. The team takes great pride in delivering satisfactory customer service, an approach that has earned them many 5-star reviews, positive testimonials, and many happy clients.  
"We have proudly earned certifications and authorizations from many of the manufacturers we use daily. We are certified installers for Hexis, Avery Dennsion, Arlon, and Bodyfence PPF. We are also an authorized Bodyfence PPF training facility." The Company Representative. 
Additionally, Auto Film Solutions is the only certified Paint Is Dead location in Colorado, as well as a certified Hexis Bodyfence X installer & training facility. To become a Paint Is Dead member, a company needs to have consistently provided flawless installation services on numerous vehicles. 
Window tint has always been the most common automotive film since it improves the look of a vehicle, offers protection from the sun & improves passenger privacy & security. The window films the company uses for window tinting block a minimum of 99% of harmful UVA and UVB rays, ensuring that the interior doesn't fade. Their films offer some of the highest heat rejection levels in the industry, given the quality of the materials & construction methods used. Auto Film Solutions uses Carbon and Shield films built with non-reflective materials that reject solar energy. This helps to provide protection from cancer causing rays, and a cooler interior also help to minimize vehicle ac usage, helping to decrease fuel consumption.
Advancements in paint protection film (PPF) technology have improved the protection it can provide to vehicle's when installed by a certified professional. PPF uses advanced elastomeric polymers that allow the film to self-heal when scratched and scuffed, so drivers don't have to worry about paint chips or white lines. The films also contain UV inhibitors to prevent coats from peeling or fading due to sun damage. Auto Film Solutions offers full coverage PPF installation or partial installs to protect, trunk entrances, A-pillars, side blast zones, the front edge of the roof, door cups & other high traffic areas. PPF also known as clear bra provides long-lasting protection and maintains hydrophobic properties making it incapable of holding onto water, dirt, or grime. Since clear bra film is completely transparent, clients can rest easy knowing that the protected areas never look altered or different in appearance. 
Additionally, Auto Film Solutions offers custom full print and full-color change automotive vinyl wraps for vehicles. Clients can choose gloss vinyl, matte vinyl, satin vinyl, color flip vinyl, chrome vinyl, carbon fiber vinyl, brushed metal vinyl, and other textures/designs, to protect the paint underneath while enhancing vehicle aesthetic. Commercial vinyl wraps can be used to advertise a business, offer promotions, improve the appearance of an office, or make a building unique. 
To get an estimate for window tint, paint protection film, or vinyl wraps, visit the company's website or call (719) 985-5633. Auto Film Solutions is located at 6075 Terminal Ave, Colorado Springs, CO, 80915, US. 
Media Contact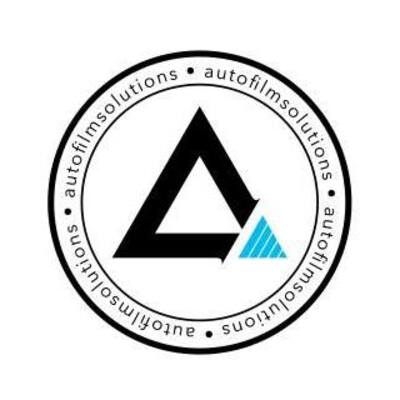 Company Name
Auto Film Solutions
Contact Name
Kevin Yu
Phone
(719) 985-5633
Address
6075 Terminal Ave
City
Colorado Springs
State
CO
Postal Code
80915
Country
United States
Website
https://www.autofilmsolutions.com/