Punta Gorda, FL – What began as a simple interest in the typical dog training classes for the founder of Advanced Canine Development, LLC has culminated into a fully-fledged, certified, and elite dog training company in Punta Gorda, Florida. A dog is usually a beloved family companion that, on top of the drool, comes with ridiculous behaviors such as chewing everything in sight, barking unnecessarily, being stubborn, and leaving messes everywhere, which can be a tad irritating. Advanced Canine Development, LLC is helping dogs and their families to learn the requisite skills needed for a happy, harmonious, and balanced life. It's doing this using the latest science-based reward training techniques and applied Animal Learning Theory. 
The company uses a rigorous curriculum to teach basic manners, advanced obedience training, therapy/service dog, behavior issues, and puppy board and train.  The puppy board & train is a comprehensive training program that seeks to build the puppy's confidence, develop manners, create attention/focus, initiate essential communication, remove unwanted behaviors, and replace them with positive behaviors. Because the puppy is trained in a home set-up, it learns how to live and interact with family members while it is still young. The board and train training program is an excellent option for busy professionals, seniors, and families with packed schedules. However, it includes training sessions for the family members too for easy assimilation back into the family.
One of their clients left a glowing 5-star review on Google, saying, "We have two doodles that we love so much, but they needed to resist all the rabbits, squirrels, other dogs and jumping when greeting people! Also, they were dragging us around on walks. In just two weeks, Mark and his team trained them (and us) to eliminate all of the above issues, using care and real-life outings to accomplish our desired results, making our doodles the envy of the neighborhood."
The Behavior Modification Program is designed to support dogs in overcoming behaviors such as leash pulling, separation anxiety, severe fear, crate anxiety, growling, aggression, resource guarding, jumping, and others. They are replaced with good behaviors such as self-control, loose leash walking, sitting, recall, down, and crate training. The training is also extended to the dog parent to learn how to manage the newly trained dog and support and maintain the good behaviors at home to avoid regression.
Advanced Canine Development, LLC also provides training for dogs to Therapy Dog Standards. It also trains a dog and its owner to prepare for service dog certification. Service dogs offer emotional support to people abled differently and may live in their homes even if a 'No Pets' policy is enforced. Service dogs are specifically trained to support one individual, adapt to different settings, and are ADA covered.
To find out more about Advanced Canine Development, LLC, visit their website or call 19413808238 to speak to a customer representative. The company is located at 2523 Broadpoint Dr, Punta Gorda, FL, 33983, USA.
Media Contact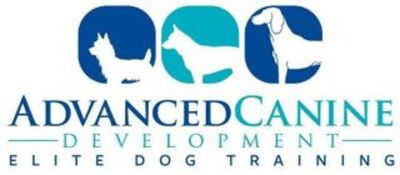 Company Name
Advanced Canine Development, LLC
Contact Name
Mark Foreman
Phone
19413808238
Address
2523 Broadpoint Dr
City
Punta Gorda
State
FL
Postal Code
33983
Country
United States
Website
https://www.advancedcaninedevelopment.com/