On Wednesday, the US Supreme Court ruled in a 7-2 ruling that religious schools could treat workers as "ministers" and deprive them of protection from non-discrimination in employment, even if they were not directly involved in religious education.
The court's ruling provides a tremendous exception for religious schools by picking up a broad interpretation of what constitutes a "minister" and applying it to all teachers, including those who are laypeople, who do not teach religion or not Spreading the faith are directly involved in the school.
In two cases brought to trial, two teachers in religious schools reported being discriminated against and dismissed for no reason. In Hermosa Beach, California, 64-year-old Agnes Deirdre Morrissey-Berru claimed that she was partially fired from her job at Our Lady of Guadalupe School because of her age. In Torrance, California, Kristen Biel claims that her application to St. James Catholic School was not renewed after she applied for a leave to treat breast cancer – which would eventually take her life. Both schools claim that women's contracts have not been renewed due to legitimate concerns about their work performance.
However, the court ruled that religious employers are not required to abide by civil rights laws – including, as in these cases, laws such as the Age Discrimination at Work Law and the Law on Americans with Disabilities – if they believe that certain workers play an "important role" religious role.
All five conservative and liberal judges Elena Kagan and Stephen Breyer supported the broad interpretation of the so-called "ministerial exception", which should give religious institutions the freedom to interfere with the government when it comes to determining who they employ. But the judges Sonia Sotomayor and Ruth Bader Ginsburg disagreed.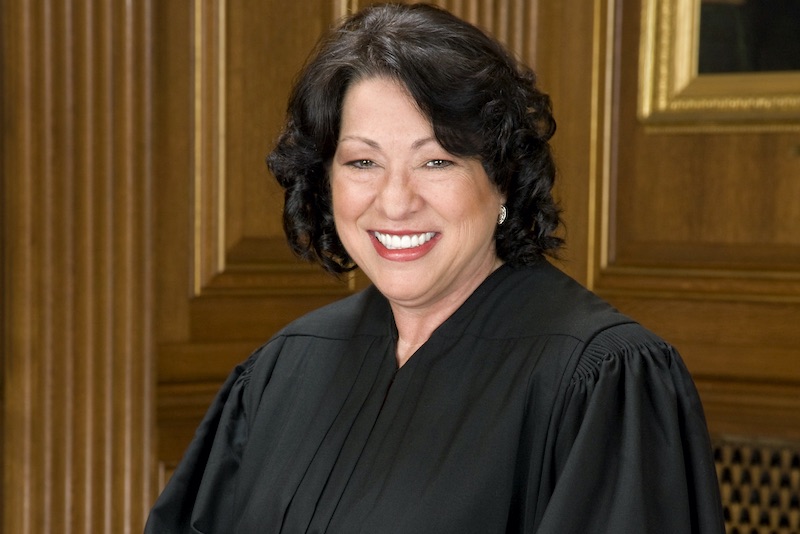 "To date, no court has ruled that the ministerial exception applies to controversial facts like this and to lay teachers like (the teachers in these cases)," Sotomayor wrote. "… The Court insists that the declaration of a" religious institution "on the role of (its) employees in the life of the religion in question is important. However, since the new standard of the Court has a functional meaning which it considers to be the most explainable for the churches, it can only be concluded that the Court has just exchanged a legal analysis for a stamp.
"Although today's decision is limited to certain" religion teachers, "there is a danger that almost every Catholic parishioner and parent in the Archdiocese of Los Angeles will become a Catholic minister," Sotomayor wrote. "That means the Court's obvious respect threatens to make" ministers "unprotected from discrimination in the recruitment process for almost anyone who could hire schools. This can not be right. Although certain religious functions can be important to a church, the performance of some of these functions by a person does not trigger a categorical exception to general anti-discrimination laws. "
The court's decision comes just a few weeks after it was found in the Bostock v Clayton County, Georgia case that LGBTQ people were protected from workplace discrimination by Title VII of the 1964 Civil Rights Act. However, Wednesday's decision creates the conditions for future legal action by allowing religious schools to make the "ministerial exception" when it comes to binding teachers or renewing an employee's contract.
This may have catastrophic consequences for LGBTQ people who teach in religious schools and deprive them of all protection in the workplace, based on the premise that all religious staff are equal to clerics and must therefore adhere to the teachings of the faith. Recently, a number of religious schools across the country have fired LGBTQ staff, claiming that their sexual orientation is inconsistent with the religious mission and schools' views on homosexuality.
See also: The Trump administration supports Catholic schools that fire gay teachers
Civil rights groups, including a number of LGBTQ supporters, denounced the decision and its potential impact.
"Today the Supreme Court has opened a true Pandora box that threatens the continued employment and financial security of thousands of teachers in religious schools. While there is no serious argument that top authorities in churches and religious schools are free to choose those who conduct worship or teach the principles of their faith, the term "minister" is extended beyond recognition to include those whose jobs or duties are little This has to do with spreading the faith, "said Jennifer Pizer, senior counsel and legal and political director at Lambda Legal, in a statement.
"Teachers of secular subjects are not clergymen if they understand the word properly. They should not simply be seen as clergymen to protect their employers from liability for illegal workplace practices, "added Pizer. "In particular, the ministerial exemption should not apply to the protection of teachers with secular roles in large educational institutions that serve the general public, regardless of whether these institutions have religious ties."
Shannon Minter, the legal director of the National Center for Lesbian Rights, warned that the impact of the court ruling would open the door to extensive exemptions from existing non-discrimination laws.
"Depending on how the Court of Justice will apply this decision in future cases, religious employers may be able to evade civil rights law simply by claiming that virtually every worker has an important religious function," Minter said in a statement. "Protecting religious freedom is important, but this decision goes too far and makes far too many employees vulnerable to layoffs or ill-treatment for reasons that have nothing to do with religious beliefs. The ruling is particularly harmful to LGBT workers who are already at risk of being discriminated against by religious schools and other religious employers.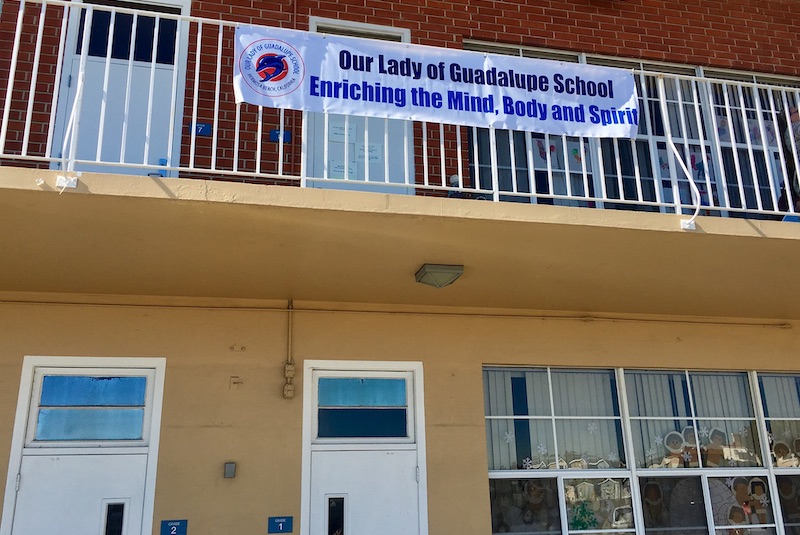 "Following the recent ruling by the Court of Justice in Bostock that LGBT workers are protected under Title VII, today's decision takes away from one hand what many LGBT people who work for religious employers do what they gave to the other" Minter added, "For these LGBT workers, victory in Bostock can mean very little if a religious employer can lay them off at will by just referring to today's decision."
James Esseks, director of the American Civil Liberties Union's LGBT & HIV project, also condemned the decision.
"While the Supreme Court made it clear that firing someone for LGBTQ was against the law, today they have made it easier for religiously affiliated employers to discriminate – including LGBTQ people. The court also opened the door to wider health care rejections, an area where LGBTQ people – particularly transgender people – are already facing alarming levels of discrimination. "
Esseks also feared that the court could further expand the types of exemptions for religiously affiliated organizations whose beliefs contradict civil rights laws.
"This fall, the Supreme Court will hear a case, Fulton v City of Philadelphia, which could allow tax-funded programs – including care, homeless shelter, and health programs – to reject people who fail a religious test." Said Esseks. "The court must not expand a license to discriminate further than today."
Katy Joseph, director of politics and advocacy at Interfaith Alliance, said the court's decision had "irreparably harmed" the initial adjustment right to religious freedom and "distorted the ministerial exception beyond recognition."
"An educator who is dealing with cancer diagnosis or nearing retirement age deserves the same protection in the workplace, regardless of the type of school for which she works. For this reason, the Interfaith Alliance joined the allies in an Amicus letter, asking the court to clarify and limit the ministerial exception to ensure that religious school workers continue to be protected by non-discrimination laws in the workplace, "said Joseph in one Explanation. "Most religious schools may not discriminate, but those who now have a license to break the law under the guise of religious freedom."
Continue reading:
California's GOP congressional candidate claimed that she had withdrawn her daughter from college to support gay marriage
The Maine transgender man sued the Dunkin Donuts franchise for unlawful termination and sexual harassment
8th Circuit animates gay health dealers' lawsuit for discrimination in the workplace
As a free LGBTQ publication, Metro Weekly uses advertising to offer you unique, high quality journalism, both online and in our weekly edition. The ongoing corona virus pandemic has forced many of our incredible advertisers to temporarily close their doors to protect employees and customers. We therefore ask you to support our readers, Metro Weekly, in this difficult time. We're excited about everything you can do and please keep reading on the website and in our new digital edition, which is released every Thursday and can be read or downloaded online.